We know how busy you are, and we know that budgets for education can be limited. So why should you spend your time and money attending JADPRO Live?
Education at the Advanced Level You Deserve
As an advanced practitioner working in collaboration with members of the treatment team, you need education targeted toward higher-level thinking and practical application in the patient setting. At JADPRO Live, we use this as a guiding principle when planning every session we offer.
Networking Opportunities for Professional Growth
At a time when evolving challenges test our limits as people and professionals, it's more important than ever to come together to support and revitalize your practice. Nothing can replace the value of face-to-face interactions when you're looking to make connections. New to advanced practice? Or new to oncology? Whether you meet new people in roles similar or complementary to yours, or renew relationships, at JADPRO Live you'll have ample opportunity to meet and connect with colleagues all working toward the same goal: better patient care.
JADPRO Live far exceeded my expectations! The sessions were led by nationally recognized experts, the majority being fellow APs. For me, one of the biggest highlights was the opportunity to network with colleagues in a supportive environment.

Carrie Graham, ARNP

I would really like to attend the in-person conference. I love the opportunity to meet everyone and have dedicated time for professional development.

Kristen O'Hagan, ANP-BC, MS, AOCNP®

I'm really looking forward to this year's JADPRO Live. It's ALWAYS the BEST conference all year!

Rachel Cloutier, MS, RN, ACNP-BC
Unprecedented Value
At JADPRO Live, you'll get more CE-Accredited education and valuable learning experiences than at any other oncology conference. And perhaps even more valuable is the fact that this meeting was designed exclusively BY and FOR advanced practitioners. We mirror this in our journal, Journal of the Advanced Practitioner in Oncology (JADPRO), and in our professional society, Advanced Practitioner Society for Hematology and Oncology (APSHO): We bring quality learning to advanced practice professionals.
Who Should Attend?
JADPRO Live is designed by and for advanced practitioners:
Nurse practitioners
Physician assistants
Clinical nurse specialists
Pharmacists
Advanced degree nurses
We also welcome hematology/oncology nurses, students, and physicians. Come see what JADPRO Live is all about, and join the conversation about collaboration.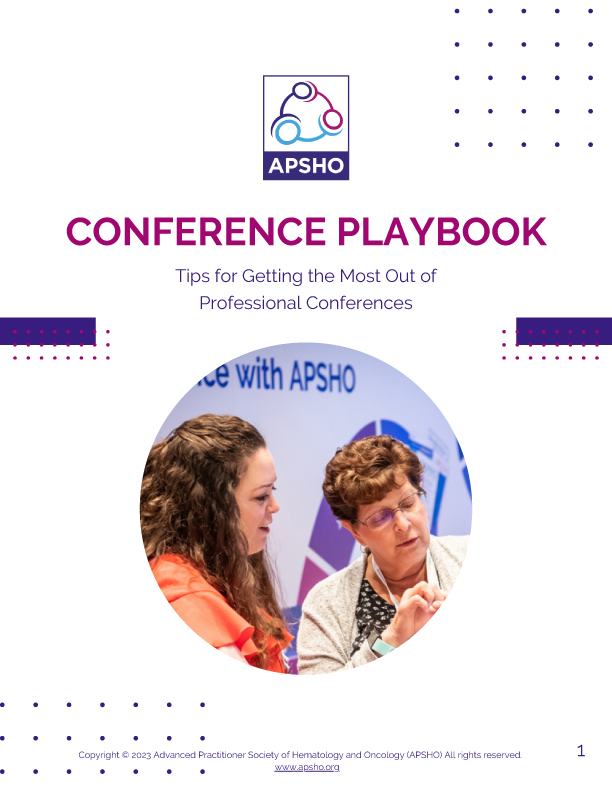 Want to Get the Most Out of JADPRO Live?
Download the NEW APSHO Conference Playbook: Tips for Getting the Most Out of Professional Conferences. A free comprehensive guide aimed at providing attendees with valuable strategies to maximize their experience and benefits from attending professional conferences.