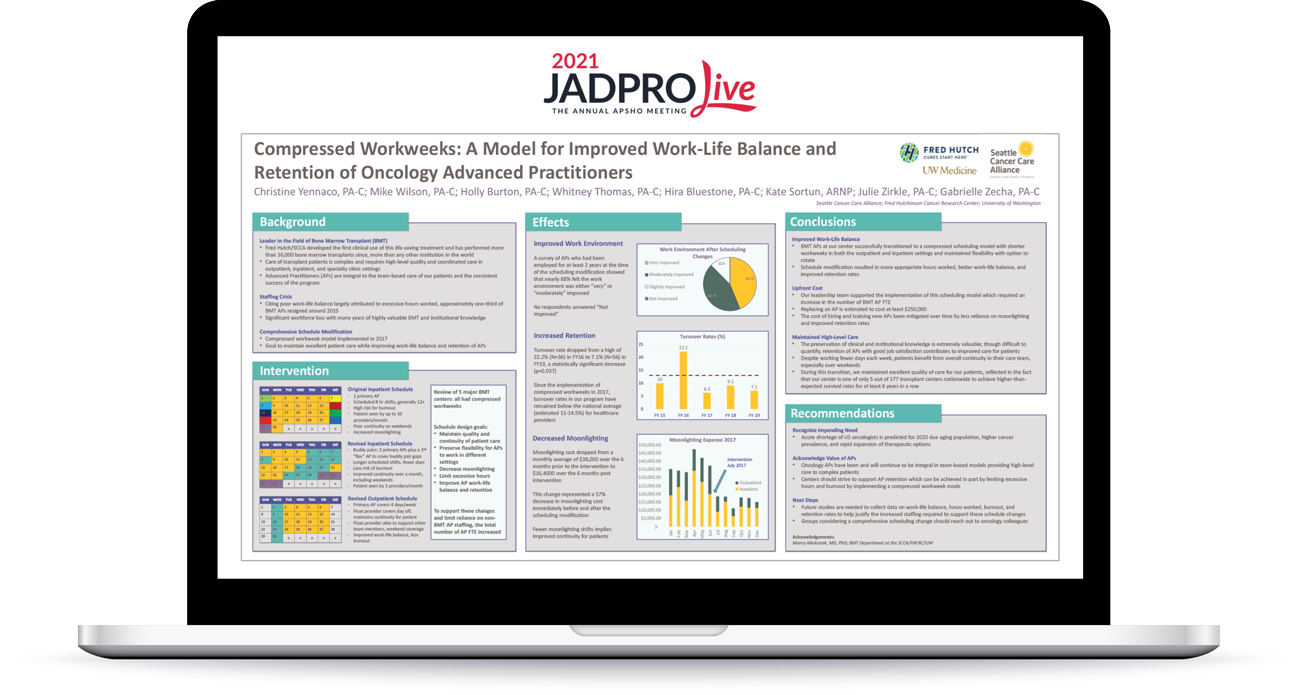 Thank you for your interest in submitting an abstract for poster presentation at JADPRO Live Virtual, a CE-accredited conference for advanced practitioners in oncology and hematology, October 7-17, 2021. The conference chair invites advanced practitioner members of the Advanced Practitioner Society for Hematology and Oncology (APSHO), defined as nurse practitioners, physician assistants, pharmacists, clinical nurse specialists and Master's degree or higher advanced practice nurses, to submit abstracts for virtual poster presentation. Four moderated poster sessions are planned.
Click the "Submit an abstract" button below to read full abstract submission guidelines and access the abstract submission system.
The abstract submission deadline is August 2, 2021 at 11:59 pm PDT.
Have a question about submitting an abstract? Contact Kelley Moore at kmoore@hbside.com