Gaylord Rockies Resort & Convention Center
All conference events will take place at the Gaylord Rockies Resort & Convention Center:
6700 N Gaylord Rockies Boulevard
Aurora, CO 80019
JADPRO Live 2022 discounted room rate at the Gaylord Rockies Hotel:
$249 per night + taxes/fees (single or double occupancy)
Additional person (in excess of 2 adults per room):
$20 per person per night
Why reserve your room in the official JADPRO Live housing block?
Discounted room rates
Have the convenience of staying in the same building where the conference takes place and avoid daily transportation expenses to and from the hotel.
You'll be surrounded by your colleagues, which makes for the best networking opportunities.
Booking within the official conference housing block allows us to be able to continue providing discounted hotel rates, and it also keeps conference registration rates down.
Official JADPRO Live Housing Provider
JADPRO Live is pleased to partner with Orchid Events as our official housing provider to coordinate hotel reservations for the conference. As a conference registrant or exhibitor, you may be contacted by "housing pirates" pretending to be staff from JADPRO, APSHO, or Orchid Events.
Don't be fooled by offers from other parties using the APSHO or JADPRO Live name: they are NOT affiliated with APSHO or the JADPRO Live conference. Reservations made by unaffiliated organizations may appear to be for lower rates; however, they may be illegitimate, have unreasonable cancellation or change penalties, or be completely non-refundable. Please be aware of and report any unauthorized solicitation to aluccarelli@hbside.com right away.
If you have any questions about room reservations, please contact Orchid Events at 855-285-4791.
To Make Your Hotel Reservation
Step 1: Register for JADPRO Live 2022. Housing and conference registration will open for APSHO members and non-members on May 23. To reserve your hotel room, you must first register for the conference.
Step 2: For any questions regarding your hotel reservation or to make a reservation over the phone, please contact Orchid Events directly at 855-285-4791. Please have your registration confirmation ID ready (found at the top of your registration confirmation email) if you're calling to make a hotel reservation.
Please do not contact the hotel directly as they will not accept your reservations.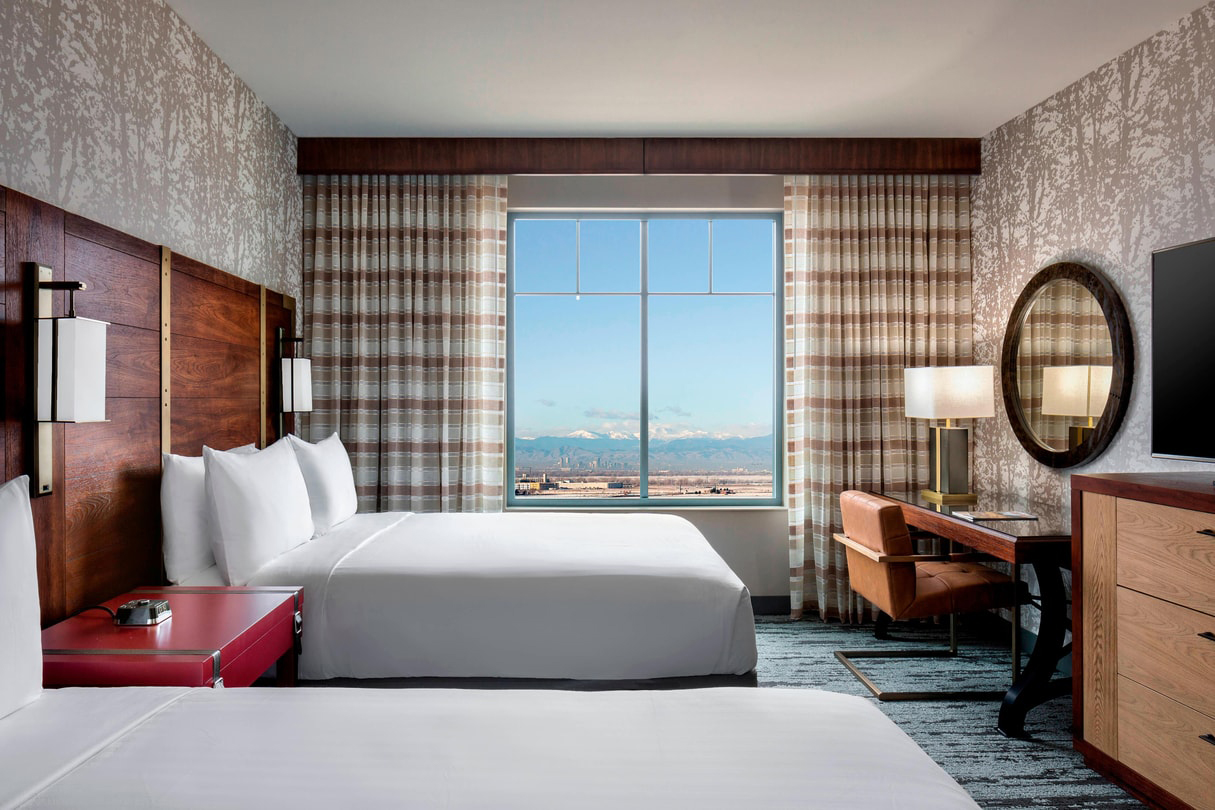 Acknowledgments
Orchid Events will send reservation acknowledgements within 24 hours via email if booked online or by telephone. If you do not receive your acknowledgement in this time frame, contact Orchid Events. You will not receive a written confirmation from the hotel.
Questions or Special Requests?
For questions or special requests, please contact Orchid Events. Special requests are not guaranteed. The hotel will assign specific room types upon check-in, based on availability.
Orchid Events:
Toll-free (US): 855-285-4791
International: +1 801-433-0664
Agents available 7:00 am to 6:00 pm MST, Monday through Friday
Existing Reservations:
Click here to modify or cancel an existing hotel reservation.
Housing Policies
All reservations should be made with the official JADPRO Live 2022 Housing Service, Orchid Events.
Reservations may be made by phone or online once your conference registration is complete.
Reservations must be received by Orchid Events by September 26, 2022. After September 26th, the discounted room rate is not guaranteed and is subject to availability.
A credit card guarantee, for one night's room and tax is required at the time of reservation for each room reserved. Your credit card WILL NOT BE CHARGED during this initial stage and will be held as a GUARANTEE only.
Cancellations received between August 1, 2022 and September 9, 2022 will be charged a $100 cancellation fee. Cancellations received on or after September 10, 2022 will be charged one night's room rate and tax. Cancel fees will be charged at the time of cancellation for each room reservation canceled.
After September 26, 2022, a deposit of one night's room & tax will be charged by the hotel to the credit card on file.
Conference organizers reserved the right to cancel any hotel reservation in the housing block that is not accompanied by a confirmed conference registration.
Exhibitors Reserving a Room Block (10 or more rooms)
Reserve a block of 10 or more rooms through the Group Block Request Form Online. Hotel room blocks are for qualified exhibitors only. Qualified exhibitors must have submitted a contract for exhibit space prior to requesting hotel rooms and all guests must be registrants of the conference or the room reservation will not be valid and will be subject to cancellation.
Deadlines for Exhibitor Blocks:
August 1, 2022 - A complete rooming list with names and credit card information for each reservation must be submitted for all room blocks held. After this date, rooms without individual names will be cancelled.
September 1, 2022 - Final cutoff date to make a hotel reservation or reserve a room block, first come first served. After this date, reservations will be made based on availability and hotel may charge higher rates.
---
Travel & Transportation
Gaylord Rockies Resort and Convention Center
6700 N. Gaylord Rockies Blvd
Aurora, CO 80019
Tel: 615-889-1000
Denver International Airport
Distance from Gaylord Rockies Hotel: 6.3 Miles
Ground Transportation
There are several options for ground transportation from Denver International Airport, including taxi, Uber and Lyft. Light rail service is available from Denver International Airport to the 61st and Peña Boulevard stop, located 2.9 miles from the hotel. The Gaylord Rockies operates a shuttle to and from this station every 30 minutes.
Parking*
Parking is available at the Gaylord Rockies hotel as follows:
Daily: $8-$18
Overnight: $29
*Parking rates subject to change.