What is a braindate?
You're planning to attend JADPRO Live Virtual to meet great people and learn about new things. But how do you spark those meaningful conversations? It all starts with a braindate.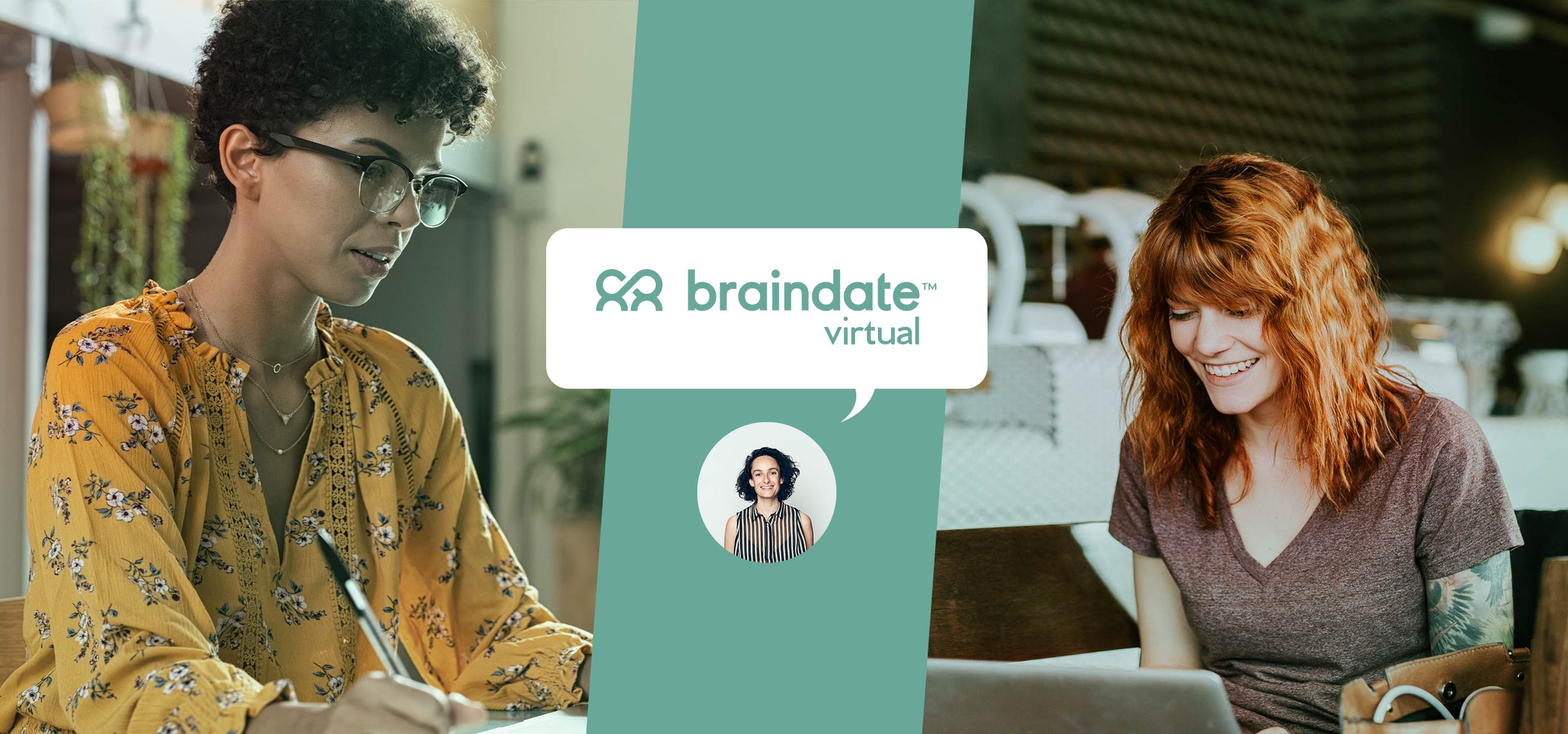 Virtual braindates are knowledge-sharing conversations that you book with others to have one-on-one or in small groups, right here on Braindate. They're the best way to connect with, learn from, and have terrific conversations with new people—all virtually.
Here's what to do:
Log in to book your braindates as soon as the Virtual Braindate platform is launched on Friday, October 1.
During JADPRO Live on Friday, October 16, from 11am - 3pm eastern time, you'll connect with your braindates virtually through video chat, directly on the Braindate platform. Our Learning Concierges will be available via chat to assist you!